Let me rephrase — those GR property taxes you'll be paying very soon here will contribute to a whole lot more than just your own city taxes for your own property. We're talking about the entire concept of property taxes, so while the millage, as has been figured, may go down slightly, since values are going up everywhere, and tourism starts to increase here in Grand Rapids, Michigan, be prepared for your property taxes to go a much longer way than your front yard and sewer system in the neighborhood!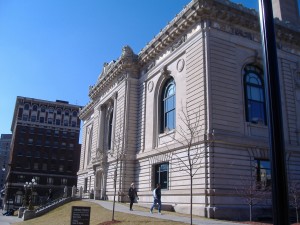 Proposed City Budget Revenue for GR Property Taxes: $37.8MM
That's a lot of money. Tax rates will include 2.857 mills for general operations. That can include all city services we may not even pay much attention to. Your taxes, however, will keep them going. 2.4533 of the mills you'll be paying in taxes will go to the Grand Rapids Public Library, another 1.6 mills will go to your trash services, another 1.25 mills will go to capital improvements in the city, and another .98 mills will go to all the parks you take your kids to.
When you break it down like that, it seems worth it to pay those GR property taxes! So instead of paying $413.09 in city property tax, you'll be paying $422.26. Just under ten bucks. Nothing much to scream about, but when you add it all up together — include every faithful Grand Rapids, MI, taxpayer — that's a great deal of money to go into all sorts of advancements our city will need,
Just Bear That in Mind
Paying taxes doesn't have to be bad! It's actually a good thing. But it's even better to just be prepared and stick with Grand Rapids Property Values and be in the know about what to expect when it comes to your home's value as well as your property investments. Honestly looks pretty good, and we can only expect a bright future for Grand Rapids' real estate economy.