"I don't want to be trapped in a 30 Year Mortgage – or a 30 Year Anything!"
"I don't want the hassle of ownership."
We HEAR YOU, but please, we have a point and plea. Carry on…
Millennials and Generation Z's are pouring into Grand Rapids between Grand Valley, Aquinas, Ross Education Center, Ferris State University's Kendall, Western, MSU Medical School, of course, Grand Rapids Community College and more. It's not a secret anymore how awesome Grand Rapids is (Thanks ArtPrize!) and people are graduating – and staying put. It's true – read about it here. 
That dorm life is translating into roommate situations, and remaining that way. Even married couples are getting a mortgage and keeping a roommate or two. The Co-Op James Russel House isn't the only one with these cooperative living ideas! Little micro-communities is partly what's making Grand Rapids so great! It's been known that GR is a great place to buy and flip, or become the not-slum-lord.
We do hear the aches of gentrification – and people are talking about how to respect and join the existing communities while being a part of an expanding local economy. Read a three part series on race from Grand Rapids Home Values Here: Let's Talk Racial Inequality: History, Specifics and Solutions.
One Solution We At Grand Rapids Property Value Really Love Is: OWNERSHIP
If there's a tension between the Grand Rapids natives and the new kids on the block…and there's a really high incentive for big money to buy up all the real estate and rent to this not-so-secret growing population. That's not the Grand Rapids native's favorite option. Big investors owning your block, while you struggle to hang on…as they charge more and more for rent because they can. Yeah, not ideal.
Why not? If you walking around town (playing Pokémon Go – look up) and you may be able to guess which homes are owned by the tenant and which homes are rented by the tenant (all home are owned by someone – or some corporation).
As a general rule of thumbs-up,
The Tenant Owned Homes Are Kept Up Better Because Ownership Results In Pride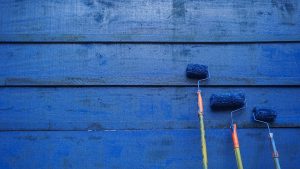 Rent results in carelessness because yeah, it's not yours. You can care…less…Read the  The Pros and Cons of Owning Vs. Renting.
Pride in the homes in your community IS pride in your community. Ownership equals more pride. The hassle of ownership IS the never ending desire to care for what you own. Some will call it burden. Some will have a roommate to do the work with and then share a refreshing beverage, waving to neighbors and sitting on the porch — heaven.
Cat sitting is nice… It's a whole different ball of yarn to be a cat mom or dad. That cat is better cared for by mom or dad. That cat wants a mom or dad, but it'll purr for whoever is nice enough, sure.
Our Community Will Be Better Cared For If More Of You Are In A Home…"Owning It"
Now – some of you are millennials that don't have credit…you listened to your human mom or dad tell you the woes of credit cards so you didn't get any. You may not have been the roommate mom or dad that took care of the bills, building up red tape, system tolerance (winky face).
Some of you don't care about that because you don't want to own a home anyway. But do you really see what that means now? Pay more per month, for what? Do you want to pay more per month without even the chance of that coming back to you in some form of benefit? Not really, just a guess.
Just because you get a mortgage doesn't mean you need to stay in it forever. You can sell it! You can ownership-it…make it your own, make it nicer, play poke-the-house GO! And when you are ready to move to Portland, Ireland or Greenland…you can! You can sell it. OR you can rent it out. Check out that ball of yarn. Property managers are real thing and there are lots of handy people in GR to do it!
Buying Has Become Cheaper Than Renting
There are business who are just waiting to fill your service needs…Like THE ULTIMATE RENT TO OWN HOME PROGRAM, click there to read a review and learn more.
There's a lot of altruism in this program's philosophy. You shouldn't be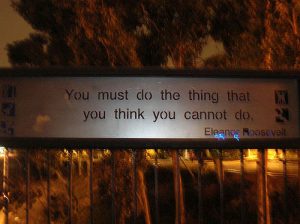 locked out of the housing market because of LOW or NO credit! There are tricks of the trade to fix this issue. The Sub Prime Credit Store is one such place…connecting you to options to build credit pretty fast. There are home owners out there who would rather have you taking excellent care of your community – through ownership… and understand your predicaments, hang ups, and whatever else.
Do you know that positive actions you take for your future WILL take some will power and of course the process can be annoying – but it has procrastination built in! And you cannot replace that feeling of taking care of yourself – that pride you'll feel about YOU! Will transfer into your community.
Rent to own for better. It won't be worse. And it will cost less. Let an educated representative hear your specific needs and situation and HELP you. We are here waiting. Click now.