Thanks To The HARP Program, Of course You Would!
$250 is the average mortgage payment savings per month with the HARP program.
Does you mortgage total less than $650,000?
You might qualify for the HARP program. Find out in approximately 30 seconds here. 
Are you underwater? We mean, your house…is it underwater? Refiance your mortgage. You really need the HARP Program.
Do you want to pay off your mortgage faster?? Of course you do.
Our government has great responsibility to keep the economy functioning – with stability . Banks getting as much interest out of you as they can is their prerogative, and that free hand isn't great for you…and not great for the economy as a whole. If you are middle class and all your expendable income goes to the bank, you aren't alone. You are seen, and heard. Have you seen and heard about the HARP Program?
Last month in May 2016 HARP refinances surpassed the 3.4 million mark, read more here. 
11 Million Americans Are Struggling To Make Rent – Getting A Mortgage Is Cheaper, Especially With HARP.
Read this Article from CNN about a concerning amount of Americans – where rent is becoming unaffordable. Ideally, you spend 50% of your income on bills…20% on financial goals (otherwise known as the past – debt – and future – savings, retirement, kid's college…)…and 30% on weekly flex spending. You and everyone else spending the 30% freely spent makes up 100% of the paycheck for everyone else. That flow of goods and services outside of the bank getting your mortgage, or your landlord getting your rent and Xfinity Comcast is CRUCIAL.
Are You One Of The 325,000 Borrowers, Prospective Borrowers That The Government Is Trying To Protect?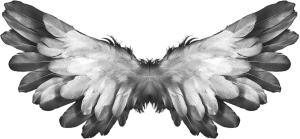 A lower interest rate will put more money in your disposal. That's better than you being completely strapped to a mortgage.
In 2016 the government is ready to move on from the HARP initiative to stimulate the economy…So take advantage of this TODAY. At the end of 2016 HARP is over!
If all this is far too much for you to handle, seen, heard, understand: speak with some really kind and knowledgeable representatives with the H.O.P.E. Program, whose goal is to connect you to a network that worries for you. These representatives work on your behalf. Click here and fill out this form to get a call. No shame.