Mr. Korten is an author of the Living Economies Forum, and the tagline is lovely. "The old economy of greed and dominion is dying. A new economy of life and partnership is struggling to be born. The outcome is ours to choose." This optimistic fact/belief is only helpful.
His background is as a former professor in the Harvard Business School, and it's no secret that he's a political activist that's against Corporate America.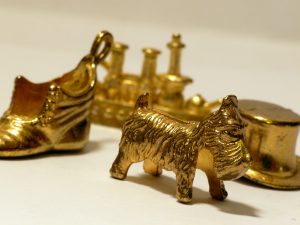 Think Monopoly for a second, and let's get philosophical. The board is GR. There's the river dividing east and west, and Divison Ave. runs parallel drawing the half line. Broadway is East Grand Rapids. Xfinity is general electric. 6th street bridge, blue bridge, Marquette Rainroad bridge and 131 are the railroads. It's green, or trying to be: the middle of the board is about 36% tree canopy. There's Alpine and 28th street to shop. Meijier all over the perimeter.
Let's Play Monopoly: GR
And you, a blue or white collared individual set to play against the big doughs: Devos, Meijer, VanAndel.
They are going to try to buy the board on short sale with a hedge fund.
Oh, and you did not start with the same amount of money. That rule was just so you didn't kill a sibling growing up. This is real life, and you learned to get a long even when it's not fair. This game will be short.
In this imaginary Monopoly game and maybe real life…You are going to use Grand Rapids Property Values and be apart of establishing what David Korten calls a "Healthy Economy".
Financial Stability – the opposite of "phantom wealth" and speculation on financial bubbles…real wealth has sound productive investment that responses to community needs and creates opportunity.
Earth Balance – this calls for a reduction of aggregate, many parts that come together for a whole, consumption and an increased commitment to the health of the earth.
Shared Prosperity – Everyone earns a livelihood conducive to well-being. "This requires dealing with defects in the system structure that deprive a majority of the world's people of access to an adequate and dignified means of living."
Living Democracy – Every person being an active part of society working in communities to solve problems (politics) and economic decisions that bear on health and happiness, which requires restoring the caring relationships of 'the village' which breaking up "unaccountable concentrations of economic and political power."
A different individual owning one spot each would create those four things, no matter what each individual believes. There's a cat's game, right there. No one wins. Everyone plays. And the game goes on and on.
You know how monopoly goes. Especially with this inequitable share of wealth, you are toast.
The Game Ends, The Bubble Bursts…
The dude, or corporate entity, that gets the property monopoly may have values in all these areas(for example): financial stability (Devos), earth balance (LEED certified buildings), shared prosperity(Philanthropy), living democracy(ArtPrize?)…and could create an idyllic world…
Because things like ArtPrize are holding space for people to come together. 
Then there are things like ArtPrize creates this national-global reputation and Grand Rapids increasingly becomes a gem, attractive to outside investors. All of sudden there's more than the local high rollers involved. 
Well known in the news, Grand Rapids is a great place for renters, rentals, flips… Here's an Mlive sample. 
Word on the street is: Renters are experiencing a rent hike…how hard it is to find a good rental place…With so many colleges are pouring out graduates who want to stay and raise their families here because also hear how great Grand Rapids is for families. Here's a sample from Forbes.
There's this humm on the street of "investors": Here's a sample from Compass Properties.
Hummm…Hedge Funds…
These things aren't easy to explain…and that's part of their definition. Transparent handling of funds is not part of hedge fund. It's in the namesake…you trim it, and you can't see what's behind it. Mysterious Funds…Read an article from Complete Real Estate about "What In The World Is Going On With Hedge Funds". 
There's this: "Vision Real Estate Investment in Grand Rapids is a cutting-edge real estate investment firm, focused on the acquisition, development and management of commercial properties in the West Michigan area. We strive to make a positive impact on our community while adding value for our investment partners."
This is speculation, but it sounds like the cutting-edge is hedge funds, and maybe there's that localist community values that happen in a healthy economy AND investment, faceless, far away (perhaps) partners will profit. (Eye brow raises)
There's this: "Build local is the next buy local",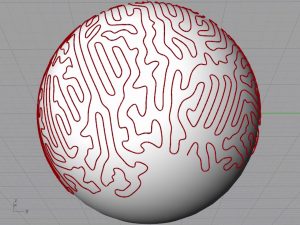 Thanks for playing and pulling this apart a little bit to see how greed and dominion can die to leave room for life and partnership.
"I'm Over The Hedge" Unless…
Unless…the grassroots communities that are under-resourced can be funded through big investors. Balle is a group, sort of like a rule keeper (value keeper?) for that Monopoly, lost. When the people who have the money have the priorities of a healthy economy it can be more than just bubble and bust…but bustling…
If you are interested in investing click here…